Exclusive Interview । My Passion for Comedy Began at Age 22 : Prateek Bharadwaj
Updated: Jun 3, 2022, 20:59 IST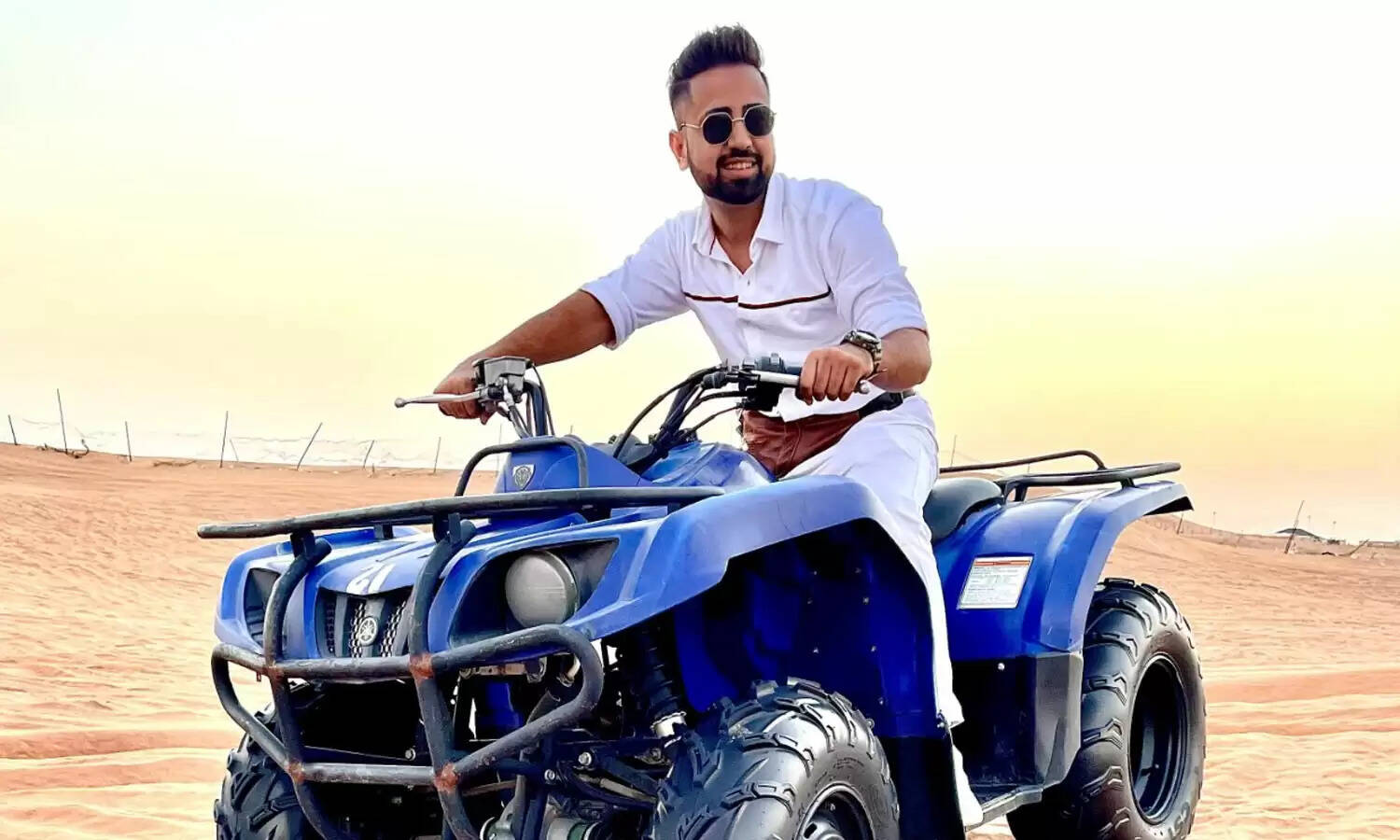 1. Please share with us your journey as a comedy creator?
Ans. I've always enjoyed dancing, but because I grew up in a small town, I didn't have the resources or know-how to get started. However, after completing my education, I worked for four years at Mandi House, from 2016 to 2019. I played various roles, which gave me the confidence to try something else, so during the lockdown, I started making comical videos that everyone liked, and that's how a guy from a small town became known as a comedian.
2. At what age did your passion for comedy begin?
Ans. My passion for comedy began at the age of 22 when I joined the theatre. And at the age of 25, I started creating comical short videos.
3. Whom do you consider your idol?
Ans. For me, my idol is Hrithik Roshan and Govinda Sir.
4. Tell us about your journey on Moj?
Ans. In just 45 days after joining Moj in December 2020, I had a million followers. My journey began when I entered the Moj Superstart Hunt as a wildcard entry in the comedy category and won the competition. Because 7 lakh people attended the ceremony, it was a really proud time for me. I'd like to express my gratitude to Moj for providing me with such a beautiful platform on which I've received so much love and respect.
5. What made you decide to make videos with your mother?
Ans. We were all bored sitting at home during the lockdown in April 2020, so I decided to make short videos. People used to make emotional and sad videos with their mothers at the time, so I asked my mother if we could make videos together. That's when I realised our connection wasn't like that since we laugh and love each other, so I started making relatable comedic stuff with my mother, which was well accepted by the public, and we received a lot of affection. I believe I've begun a new trend of making comedic videos with my mum that the entire family can appreciate.
6. Tell us about the video that you shot with your mom and it became viral?
Ans. I started to make relatable comedy videos that everyone can relate to them. So, I made a script with a social message like: Prateek- Mom, when I marry, I will not take the dowry. Mom (with a punchline): Don't think about dowry, son; if someone will give you her daughter, that will suffice.
7. Who has been the most supportive during your content creation journey?
Ans. There was a time when I was struggling in my career and all of my friends were earning well and were settled, while I was struggling. That was when my mother and sister supported me.
8. Apart from making videos with your mother, who else would you like to collaborate with?
Ans. My USP is with my mother but my second category is meme comedy which usually got viral.
9. What are your future plans?
Ans. I want to become a successful actor with a family of 10 Million followers. Thanks to Moj for giving me so much love and opportunities which made me a real star and a proud Moji.
Share this story